Rosy Cruise is a 5* boutique cruise built in 2020, features 22 luxury suite cabins with a fully private balcony and bathtub. All cabins are designed in contemporary style with added local touch that creates an almost seamless transition from the inside out to ensure our guests enjoy the most luxury time and space for their own privacy. On Rosy cruise, we offer an exclusive experience, where our carefully chosen itineraries can take you to places beyond the reach of larger ships!  
With a dedication to providing outstanding hospitality, Rosy cruise family believes a premium service of the highest safety standard should be at the heart of the experience we offer onboard. 
Factsheet of Rosy Cruise
Rosy Cruise is guaranteed the best safety level based on the high requirement from Local Authority on overnight on board. Our fleet's vessel updated the new and safety equipment to an overnight cruise in all seas and even in bad weather conditions. All our private cabins are equipped with alarm devices linked to a central control.
Rosy Cruise is also fully equipped with fire extinguishers, hydrants and hoses, life jackets and clear emergency instructions.
Overall Information
Launch: 2019
Outfit: Steel boat
Outdoor Jacuzzi: Hot & Cold water
Number of cabins: 22 cabins
Capacity: 52 passengers
Operating area: Ha Long bay – Lan Ha bay
Port Location: Rosy Waiting Lounge, Tuan Chau Marina, Ha Long bay, Quang Ninh Province, Vietnam
Transportation
On Highway
Luxury limousine service: Daily departure from 8.00AM to 8.45AM
Private Car service: On request
The Gourmet Restaurant
Located on the fourth deck, Rosy fine dining restaurant is designed in a comfortable and romantic style, offering a panoramic opening view of the Bay.
Enjoying the gourmet food that is served by our professional chef while cruising through the magnificent landscapes of the bay is the memorable experience on cruise.
The Panoramic Bar
The panoramic bar is fully stocked with fine wines, spirits, alcoholic and non-alcoholic drinks. You can enjoy sweet moments with perfect drinks, colorful cocktails in fresh air.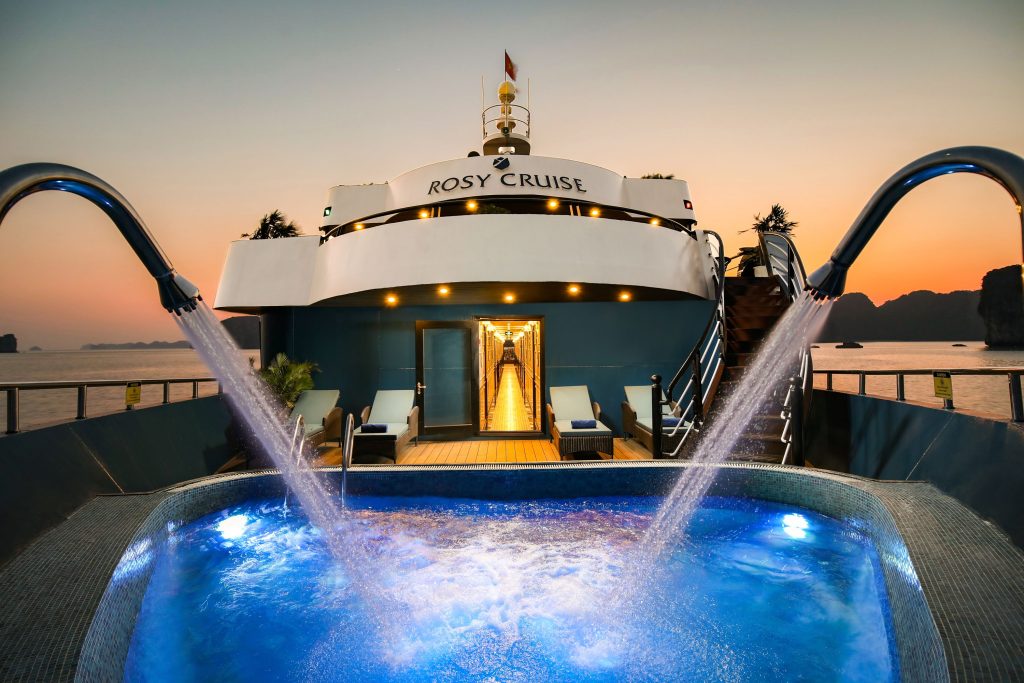 The Seasonal Outdoor Jaccuzi
Our seasonal outdoor jacuzzi is located on the front of the third deck. The perfect relaxing place where you can enjoy a panoramic view of a world heritage site.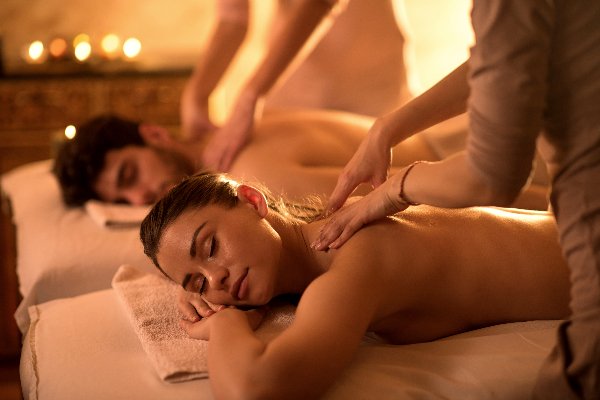 The Healing Rosy Spa
A wide selection of our natural spa treatments will bring your body into balance and encourage integrative wellness for both men and women of all ages. Come and expand your experience at our spa-a gateway to inspire mind, body, and spirit.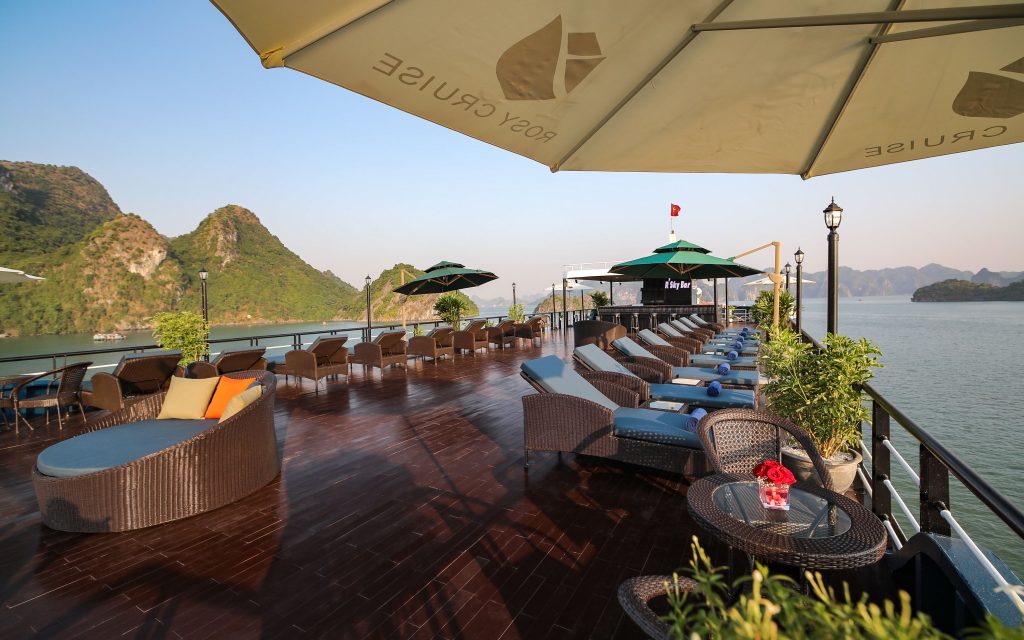 The Sundeck
Located on the 5th deck with the Skybar, you will get the top view of the bay through. This sundeck is the ideal area to relax, sunbathe, enjoy with your drinks or refresh yourself with the Tai Chi class in the early morning.
In the Skybar, our talented bartender is available almost the time until midnight to serve you with highlight drinks to fulfill your experiences on board.